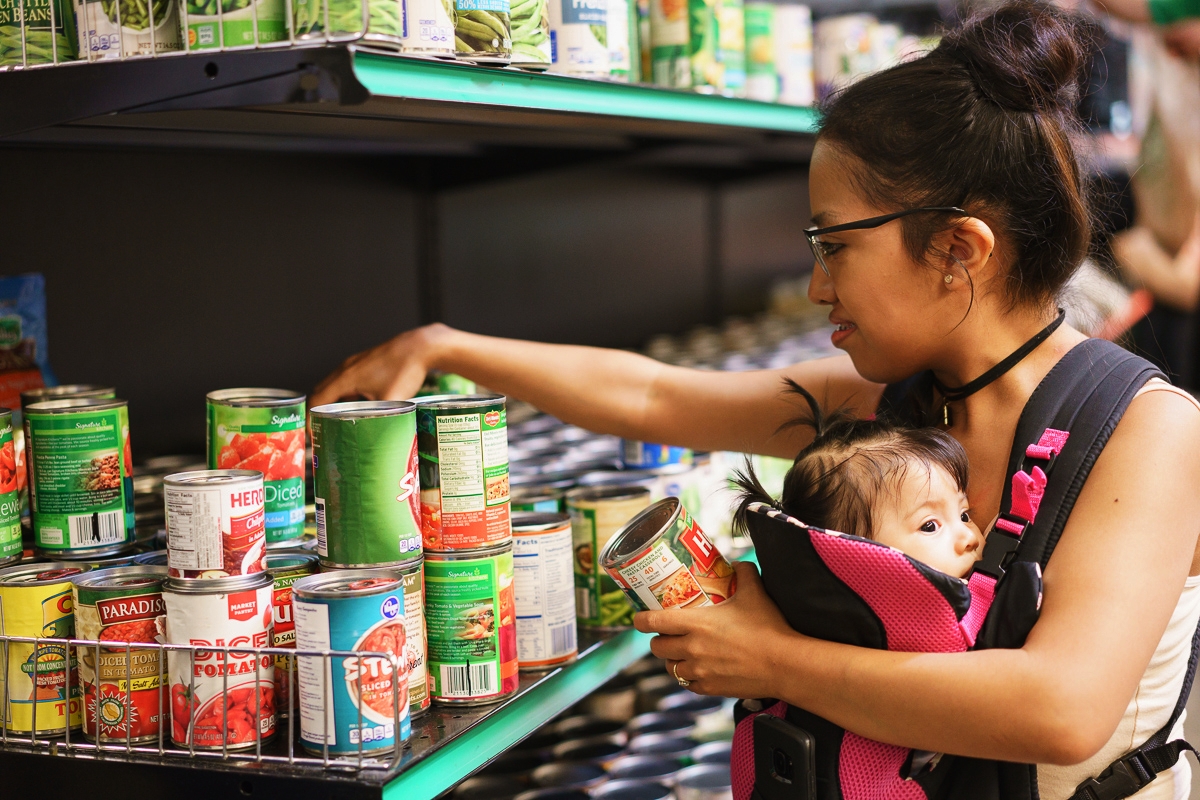 Make a Financial Investment
By giving to Metro Caring, you ensure that individuals and families can access a week's worth of nutritious groceries as well as anti-poverty programs and nutrition and cooking education.
Your gifts, both large and small, enable us to achieve our mission of working with our community to meet people's immediate need for nutritious food while building a movement to address the root causes of hunger. All gifts to Metro Caring are tax-deductible to the extent provided by law.
(If you do not see a donation form above, please refresh your page.)
Metro Caring is a certified agency within the Denver Enterprise Zone (DEZ), a tax credit program, administered by the State of Colorado. You can receive a 25% tax credit if you donate $250 or more.
What is the Roots to Rise Society?
Roots to Rise Society members are a special group of friends that believe in Metro Caring's mission and wants to ensure our services are here to help individuals and families for years to come. It is a multi-year giving society that honors our most committed donors who have pledged an investment in Metro Caring for five years.
Roots to Rise Society members partner with Metro Caring and help build the capacity to respond with a "yes" when anyone comes through our doors for assistance. Whether someone needs help obtaining an ID to apply for housing, or putting healthy food on the table, your support makes it possible for our staff and volunteers to provide essential resources.
How to Join
To join the Roots to Rise Society, pledge an investment of $1,000 or more for five years. Pledges can be met with a single or cumulative gift(s) in a calendar year to Metro Caring.
Through your membership in the Roots to Rise Society, you can become part of building our legacy and make a meaningful and lasting difference to individuals and families in our community.
Join the Roots to Rise Society today! It is one of the best investments you will ever make ~ an investment in our community.
For more information, please contact Erik Hicks at 303-350-3663.
The Greenhouse is a group of Metro Caring supporters who have chosen to give monthly. Throughout history, a greenhouse has long been a place of nourishment, sustainability and year-round growth. Monthly giving ensures that individuals and families have access to nutritious groceries, nutrition and cooking education, and other anti-hunger programs well into the future.
If you are interested in joining the Greenhouse, please click here.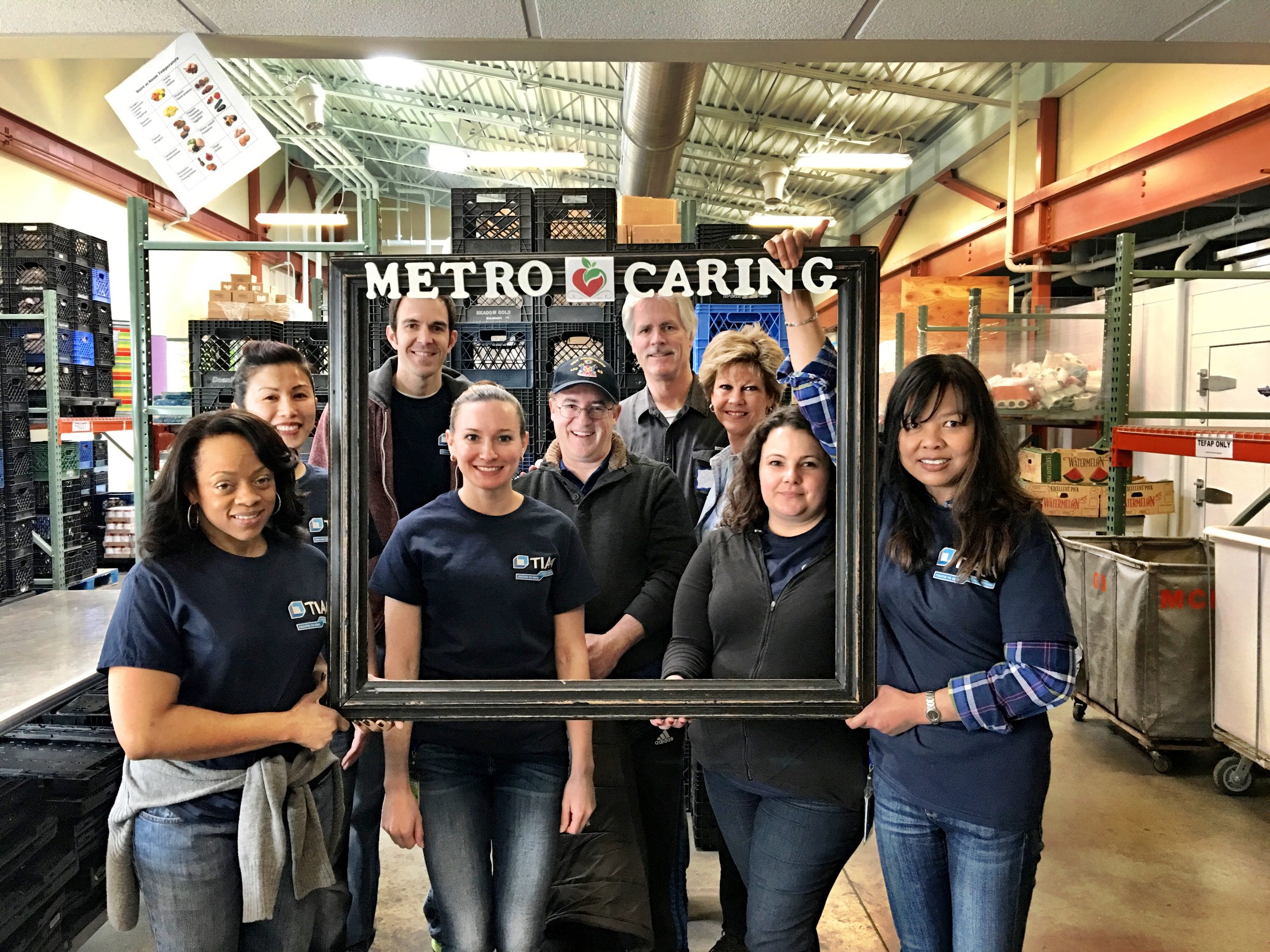 Together, we can end hunger at its root.
Join the movement and become a corporate partner! We welcome the opportunity to develop new partnerships and to collaborate to advance our mission.
Work with us as we address the complex challenges facing families and individuals in our community, while simultaneously creating value for our partners.
How can we work together?
Your corporate engagement, workplace giving, and matching gifts can support our food access, nutrition education, and anti-hunger work to help all of our neighbors reach their potential.
Metro Caring offers employee-engagement opportunities to complement corporate values, advance our partnership aspirations, and work with the community. We can facilitate one-day volunteer projects, service days, and bespoke special projects.
We offer a variety of sponsorship opportunities for businesses and organizations of all sizes. We'll work together to craft a partnership that sustains our programs while supporting your firm's corporate and philanthropic goals.
For more information, please contact Judith Ackerman, Metro Caring's Corporate Engagement & Marketing Officer, at 303-350-3630.
Click on the images below to learn more about additional ways to give.
Give Stock or Real Estate
Donate Food/Host a Food Drive
In our fight against hunger, we often come face to face with a mean irony. Food insecurity and obesity are, in many cases, two sides of the same coin. It's a tragic fact that children in low-income communities are more likely to be faced with nutrient-poor and high-sodium diets, increasing their risk for health problems and diet-related diseases. While too many Coloradans don't have reliable access to fresh fruit and vegetables, they do have access to cheaper foods that are high in added sugar or sodium.
To meet the greatest need of our community – more healthful and well-balanced foods – Metro Caring distributes foods that are not excessively high in added sugar.
If you are interested in donating food to Metro Caring, start with this list! These are the nutritious items that our shoppers have requested in a recent survey. This is just a starting point. Donations of donate other healthy and nutritious items are more than welcome!
Our food donation hours are: Monday - Friday, 8 a.m. - 4 p.m. ; Tuesdays, 8:30 a.m. - 7 p.m.
You are welcome to come by the back door to drop off food at any point during those hours.
*Please note- Metro Caring is closed to participants the 1st Wednesday of every month for staff training. If you plan to bring food donations on that day, please call ahead to ensure that someone is here to receive you.
Help us fill our shelves by hosting a healthy food drive! Whether you host one at work, in your faith community, school, or elsewhere, we are thankful for your contribution to address hunger in Denver.
Running a healthy food drive is easy and fun! Fill out the Food Drive Form below and our Development Team will contact you to review the details.
Host an Event for Metro Caring
Interested in supporting Metro Caring by hosting a fundraiser to benefit our organization? We are grateful for the many requests from organizations and individuals who wish to hold a special event to benefit our mission and support the community. We are truly appreciative of these events but, due to our limited resources, we are unable to participate in every event proposed.
If you are looking to host an event to support Metro Caring, or have a member of our staff give a presentation at your place of business, organization or event, contact Judith Ackerman, Corporate Engagement & Marketing Officer.
Our Event Approval Process
It is vital to Metro Caring that we keep our initiatives mission focused and maintain the public trust, which is why we would like to know about your plans. We will contact you to let you know if we can approve your event's affiliation with Metro Caring.
Shelf-Stable Milk/Milk Substitutes
Canned Vegetables (with no or low-sodium)
Whole-Grain, Low-Sugar Cold Cereals
Dried Fruits (no sugar added)
Canned Fruit (in juice, not in light or heavy syrup)
popcorn kernels (not microwave popcorn)
Chicken/Beef/Vegetable Broths & Stock
Look for "No Salt Added," "Low-Sodium," "No Sugar Added," and "Whole Grain"