Denver's Frontline Hunger-Prevention Organization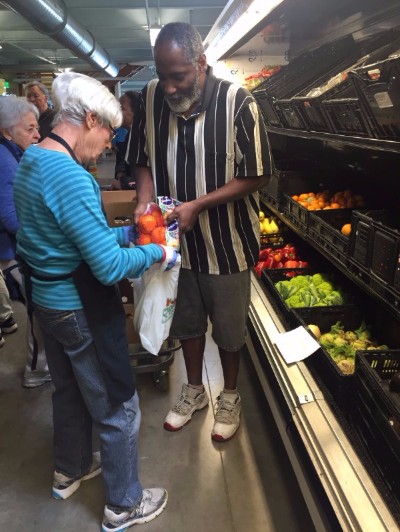 Metro Caring is Denver's frontline hunger-prevention organization. Simultaneously fighting hunger and promoting sustainability, Metro Caring annually receives and redistributes over 2.3 million pounds of nutritious food (72% fresh) - a majority of which would otherwise have gone to waste. Metro Caring's holistic approach to ending hunger includes a free, fresh-foods market, nutrition and gardening education, and tools for self-sufficiency such as the Seeds for Success job-training program, financial literacy education and state-wide ID procurement. Over 300 weekly volunteers contribute to daily operations.
We encourage you to learn more about our programs, explore volunteer opportunities, or support our important hunger-prevention efforts by donating food or funds.
Mission Statement
The mission of Metro Caring is to provide nutritious food to hungry families and individuals while promoting health and self-sufficiency.
Check out our 2016 Annual Report by clicking on the image below!