Metro Caring offers a variety of educational programs and resources designed to promote self-sufficiency and help people attain economic independence.
Seeds for Success Job Training
Metro Caring places strong emphasis on preparing people for work through the Seeds for Success job-training program, which gives people the skills and knowledge to find new or better jobs and adequately provide for their families, ensuring that all are well fed. Participants develop skills through the guidance of staff and volunteer mentors, as well as professional experience they can include on their resumes. The core areas of job training at Metro Caring are Customer Service, Food Safety, and Food Production/Distribution.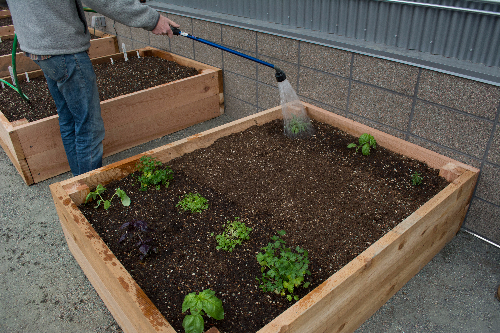 In the area of food safety, Metro Caring is uniquely qualified as a training site, as it is one of the only hunger-relief organizations in Denver with staff possessing ServSafe Certification – the industry standard for restaurants and other food establishments. New this year is job training in food production and distribution. Participants learn the ins and outs of a comprehensive food operation, including production, harvesting, pricing, packaging, promotion, and sale of high-quality menu ingredients - using ServSafe™ food-handling guidelines - to local Denver restaurants. This social enterprise gives participants experience in food/agricultural businesses, while also building public awareness for the organization and city food access needs. The skillsets individuals acquire at Metro Caring make them competitive candidates for positions in the food industry.
Financial Literacy Education
Many people who fall into financial crisis need budgeting education. Metro Caring works to educate participants on the importance of mapping out monthly income and expenses to stay within a healthy, obtainable budget. Metro Caring's trained volunteers teach these courses and encourage participants to share cost-cutting measures they have employed in their own lives. These financial literacy educators stress the significance of saving rather than spending. Classes are offered approximately 3 times per week.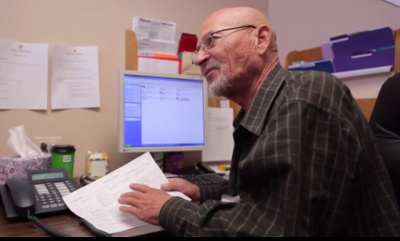 Community Navigation
Community Navigation Specialists work directly with participants to evaluate current assets and areas in which additional support is needed. This includes evaluating current needs, outlining Metro Caring's comprehensive programming, and connecting participants with other community partners to supply additional support. This ensures that participants are receiving the essential assistance needed in areas such as housing, health care, furniture, clothing, and issues related to veterans to help people improve their quality of life.
Utilities Assistance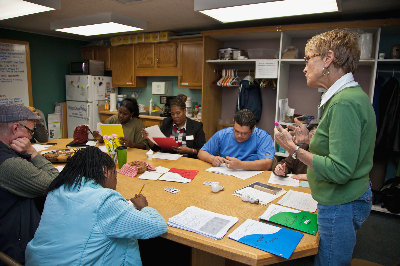 Metro Caring is one of Colorado's largest providers of utilities assistance, thanks to grant funding from Energy Outreach Colorado. In its 2016 fiscal year, Metro Caring distributed $317,962 in utilities assistance to 557 participant households to keep their electricity and gas turned on for a minimum of thirty days.
Participants who receive this funding also attend the aforementioned financial-literacy classes to learn about finances, bill paying, weatherization of homes, and other money-saving strategies, so that they can avoid needing future utilities assistance. The utilities assistance program helps stabilize homes so children can study more effectively, parents can focus on healthy family choices, and unemployed adults can diligently seek jobs, training, and/or education.
Identification Document Assistance
In addition to providing healthful food, Metro Caring is dedicated to preparing people for work and ensuring that the most basic need in the quest for self-sufficiency is met: proof of identification. Metro Caring is a lead agency in the Colorado Collaborative ID Project and assists in obtaining documents required for employment, housing, and medical care. Last year alone, Metro Caring assisted with 6,840 forms of legal identification.
Benefits Enrollment
Metro Caring uses Colorado PEAK to help people determine eligibility for programs such as SNAP (formerly food stamps), Temporary Assistance to Needy Families (TANF), Family Medicaid, and Child Health Plan Plus (CHP+).  These services help stabilize people in the short term so that they can improve their health and self-sufficiency in the long term.
Health Services
Through collaborations with health providers, Metro Caring offers free health services to participants to (1) assist them with existing issues, (2) diagnose new or unknown problems, and (3) prevent future illness.
These services focus on preventive care and include health screenings, tobacco and alcohol cessation, and immunizations. Current partners include Denver Health, 9Health Fair, Carolyn J. Swenson, MSPH, MSN, RN.  Additional efforts have been conducted with Children's Hospital Colorado and Bruner Family Medicine at Saint Joseph Hospital.