Individual Volunteer Opportunities
"I get to spend my day where I feel like I belong." – Metro Caring Volunteer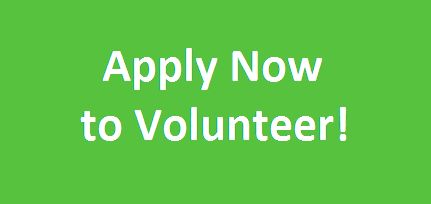 Volunteers serve in a variety of rewarding ways. More than 500 weekly volunteers are needed to greet participants, conduct one-on-one conversations to connect participants to resources, keep our market and warehouse stocked and organized, and more. Some roles are available to volunteers who have been here longer and are looking for more advanced volunteer opportunities. Below is a list of our volunteer roles:
Welcome Desk Assistant

: Greets participant as they enter, answers questions about basic services, checks in participants that are receiving services, schedules appointments, and answers phones.


 

Restocker:

Responsible for keeping aspects of the market full, beautiful, and abundant. Restockers work in teams of two to restock produce, dry goods (including bread), and the freezer/cooler.


 

Cart Attendant:

Responsible for helping participants out to their cars with their groceries and for keeping the parking lot and grounds clean during their volunteer shift. Ability to lift 35 pounds.


 

Sorter:

Member of a team responsible for sorting through produce, dry goods, and baked goods donations and storing them in the correct warehouse location. A more physically active role than others.


 

Garden Specialist:

Someone knowledgeable in gardening or composting will retrieve compostable materials and distribute to appropriate bins. They will also water and help maintain Metro Caring's gardens and greenhouse.


 

Nutrition Educator

: Generally someone with interest and experience in nutrition. Using a previously developed nutrition curriculum, these educators offer brief nutrition classes to children or adults.


 

Customer Service:

These volunteers are responsible for being able to assist participants in the market by answering questions, helping find products on shelves, and helping participants with disabilities or children in the market.


 

Check In and Check Out:

Check-in volunteers are responsible for calling people into the market, introducing them to the shopping process, and tracking appointments on the computer. Check-out volunteers are responsible for weighing carts, tracking completed appointments on the computer, and providing customer service as needed.


 

Receiver:

Responsible for unloading, weighing, and presorting deliveries, staging them in the appropriate location, responding to donors at the back door, and consolidating pallets as needed.


 
Community Navigator: Updates participant data during the intake process.  Meets one-on-one with participants to conduct a needs assessment.  Connects participants with Metro Caring's services and offers resources and referrals to outside agencies when necessary.
Our volunteers shifts are Monday-Friday in the morning (9:00a-12:30p) and afternoon (12:00-3:30p), as well as Tuesday evenings from 5:30-8:00p.
Volunteering to end hunger in Denver is easy!
Apply now! Fill out an application here.
Attend an orientation, where you will learn more about what volunteering at Metro Caring, take a tour of our facility, and do some hands-on training before your first day. You'll also set your schedule.
Start volunteering as soon as the next day!
If you have questions, contact Heidi Vielhaber, Volunteer Resources Coordinator, at 303-350-3612 or hvielhaber@metrocaring.org.
Login for current volunteers: