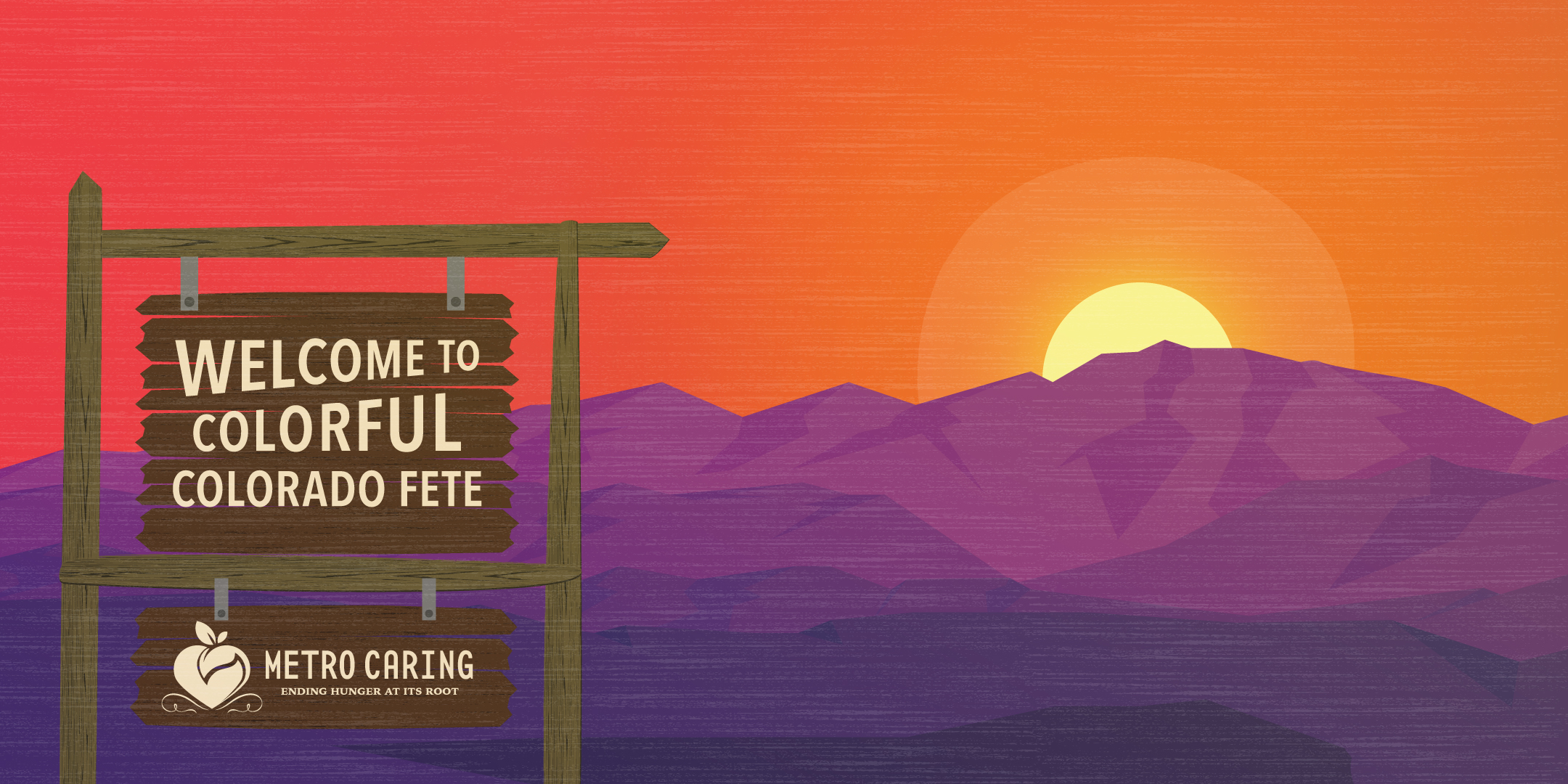 Metro Caring Presents Colorful Colorado Fete! 
Please join us for an evening celebrating Colorful Colorado, the best in food, music, culture, and community spirit. Enjoy friends, meet fellow neighbors, and learn how Metro Caring, Denver's frontline hunger-prevention organization, is directly serving hungry people in our community.
Saturday, June 24, 2017 at Metro Caring (18th and Downing)
6:00 to 9:00 pm
Tickets are $60 each
Event details and ticket ordering are available at EventBrite.com. To purchase by mail, send checks payable to "Metro Caring" to Attn: Lisa Biro, 1100 East 18th Avenue, Denver CO 80218. Please reference "Fete", and include your guest names with your payment. Donations can be accepted online, even if you are unable to attend the event.