City of Denver Presents Metro Caring with Healthy Communities 'Good Neighbor' Award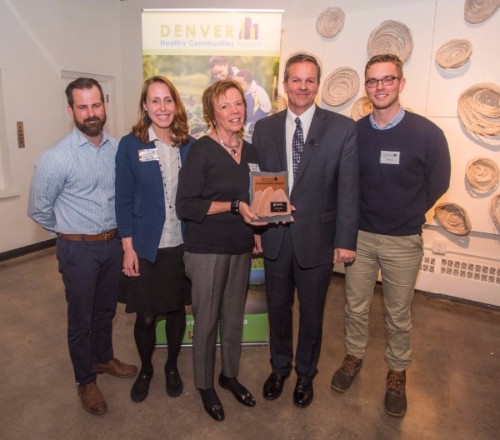 On Tuesday, April 4th, Denver's Department of Evironmental Health presented Metro Caring with its Healthy Communities 'Good Neighbor' Award! This year, the Department of Environmental Health received a record number of entries — 39 — for all three of its contest categories: Innovation, Compliance, and Good Neighbor, which received the most entries.
Over the last few years, Metro Caring has taken bold steps to offer both nutritious food in its free market and complementary nutrition education, giving individuals the know-how and confidence to practice healthy lifestyles when they leave our facility and return home. But in the last year especially, Metro Caring has made significant strides to reshape what hunger prevention looks like. 
We are honored to be presented with this award by the City of Denver and Department of Environmental Health.