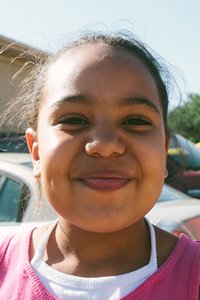 A contribution to Metro Caring ensures that low-income individuals and families receive access to healthful food they would not have otherwise. Your support enables households to freely shop for up to one week's worth of nutritious, fresh foods.
Additional Ways to Give
Your gifts, both large and small, enable us to achieve our mission of helping those affected by hunger to gain self-sufficiency. All gifts to Metro Caring are tax-deductible to the extent provided by law.
Metro Caring is a certified agency within the Denver Enterprise Zone (DEZ), a tax credit program, administered by the State of Colorado. Please speak with your tax adviser to see if your gift qualifies.
Join our circle of support today and thank you in advance for your generous support that allows us to make a difference in the lives of thousands of people and their families each year.
Contributions can be mailed to:
Metro Caring
P.O. Box 300459
Denver, CO 80203
Learn more about investing in your community through this fiscally responsible non-profit organization by calling Ryan Galanaugh, Vice President of Development and Communications, at 303-350-3663.
Promotional Materials
If you are thinking about hosting a drive for Metro Caring in your community, school, place of employment, or elsewhere, we would love to help you develop promotional materials to increase interest in the event.  Additionally, we respectfully request that our communications staff review external promotions materials before they are distributed.  Please contact Judith Ackerman at 303-350-3630 or jackerman@metrocaring.org with any questions.