Tax Information
Metro Caring is a registered 501(c)3 nonprofit so all contributions are tax-deductible with the exception of donations for which the donor received goods or services. All individuals making a tax-deductible contribution will receive a mailed letter noting their contribution unless otherwise requested. Metro Caring will also provide receipts for all cash and in-kind donations unless a name and valid address have not been provided or if the donor has requested no receipt.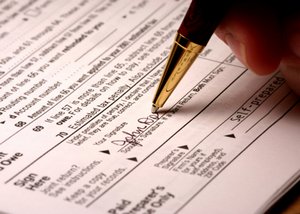 Denver Enterprise Zone
Metro Caring is a certified agency within the Denver Enterprise Zone (DEZ), a tax credit program, administered by the State of Colorado. Cash contributions between $250 and $400,000 made to DEZ agencies receive a 25% Colorado income tax credit, in addition to the normal federal and state charitable contribution benefits. In-kind contributions valued at $250 and more receive a 12.5% credit. Both individuals and businesses are eligible for DEZ credit. The credit cannot exceed Colorado tax liability. However, excess credit may carry over for up to five years. ALWAYS CONSULT YOUR PERSONAL FINANCIAL ADVISOR FOR SPECIFIC INFORMATION RELATING TO YOUR TAX BENEFITS. To receive the DEZ credit, please include your Colorado Account Number in the memo/notes section of the donation. You can obtain your Colorado Account Number (CAN) at: Revenue Online. Just click on individual or business and then select "Request Letter ID". The Department of Revenue will send your eight-digit CAN to you by mail. Click here for CAN information. If you have any questions about workplace giving or wish to provide your Colorado Account Number, contact Ryan Galanaugh, VP of Development and Communications, at (303) 350-3663..
Annual Report and 990s
View past and current Annual Reports and 990s.